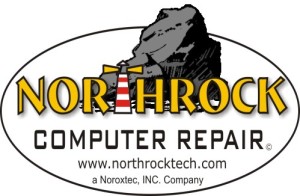 Our technicians at Northrock train in all the newest technology.
Our computer specialists strive to stay on top of all the latest Net apps, current threats, gaming technologies, and hardware. All of our consumer offerings are flat rate priced so you know up front what you will be paying, No open ended or per hour billing and our repairs start at only $39! Let Our team of experienced experts solve your technology issues without any challenges you may have doing it on your own.
The following computer repair services are our specialties:
Updating, installing, and maintaining software – any software, ranging from Windows to Microsoft Office
Data, file, or network recovery with ease
Repair of physical computers, laptops, or tablets.
Setting up absolutely anything that needs to be set up, including wireless networks and virus protection
Help us help you today and call for computer repair in North Houston area..